Sheffield Library Online

Although the doors are closed for now, there are still lots of ways for you to use Sheffield Libraries. Here's a selection of some of the services you can use while staying safe indoors.

To keep up to date with the latest news from Sheffield Libraries visit our blog.

The FREE Sheffield eLibrary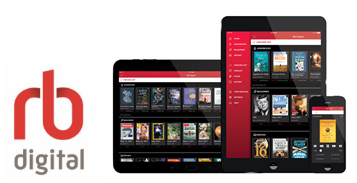 Check out our eLibrary service offering access to eBooks, eAudiobooks, eMagazines and eComics all completely FREE.
In the last week, hundreds of people have joined the library online and thousands of existing library users have been downloading and enjoying content at home. In fact, the service is proving so popular we're adding lots of new stock!
Book Quiz Friday
Today is #BookQuizFriday. Every week, between 2pm and 3pm we'll post book related quiz questions every few minutes on Twitter. At 3pm we'll release all the questions and answers on our blog. There's no prize, it's just for fun.
Why not get creative in how you tackle the quiz; perhaps compete with or against your family members, take on friends during a video call, or use the questions for your own virtual pub quiz on Friday night. Try video conferencing to bring people together.

Love Sheffield, Luv - Writing Competition

We are delighted to announce the Love Sheffield, Luv Writing Competition in association with Hive South Yorkshire, open to everyone living or working in Sheffield. We want to read about the things you love about Sheffield – and that theme can be interpreted any way you like.
The competition is open until the 31st July. There are three age categories and some great prizes, including publication, and hundreds of pounds of book tokens.

Online Book Club

Join the conversation online by taking part in our online book club. As well as lots of general book related chat, we have set books that everyone is invited to read and discuss. We're currently reading The Silence of the Girls by Pat Barker.

Creativity during Corona

Although we can't currently host the usual range of groups, talks and workshops, there's no reason for the creative process to falter, or for people to stop sharing their thoughts and enthusiasm for poetry, prose, and art. In fact, perhaps more than ever, we all need to keep the creativity flowing.
With this in mind, every morning we're posting on Facebook, a daily creative prompt to inspire you to write, feel or think creatively. If you've never written before, why not have a go? Don't worry if you can't find the words though, perhaps you will be inspired to draw or paint something in response to the prompt instead.
We'd love to see your work, so please share it on Facebook or send it to libraries@sheffield.gov.uk.
When life returns to normal, we'll create an exhibition for Sheffield Central Library displaying your work. It will be an art installation and social history, it will be fun, and no doubt sad. It will be a showcase of our collective Creativity during Corona.

Sheffield's Favourite Reads
Do you remember the first time you met Mr Darcy, delved into the Da Vinci Code, or discovered Platform 9 ¾ at King's Cross? We want to hear about the books you love and the authors that shaped you.
We want to find Sheffield's favourite book and we need your help! Let us know your favourite book and who it's by. You have until April 23rd, at which point we'll tally up all the votes and come up with a shortlist to spark conversation and give us all something to talk about.
Your nomination could win you a £100 book token.