Meet the team
James Gibson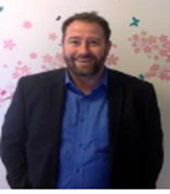 Executive Head
Becton is a Hospital school that supports children with a variety of medical conditions, mental health needs and special educational needs. Three of these sites works specifically with pupils with SEMH one of which also has pupils with a dual diagnosis of ASD.
Before this James was Deputy Head of Sheffield's Pupil referral unit and he also worked for 11 years in secondary mainstream education.
Supported by James' leadership at Becton, we became the first school in south Yorkshire to achieve the Leeds Becket Carnegie Gold award for Mental Health and Wellbeing. We were re-accredited as a Gold Award school in 2023.
Engaging with senior education leaders has been a focus of James' work as it is through cooperation, understanding and co-produced action plans that lead to organisational change on a strategic level.
James is a director for the National Association of Hospital Education and has organised both local and national conferences that have focused on improving mental health support from a strategic national level. James is also a member of the DfE's Headteacher Round table group.
Locally he has worked with Sheffield City Council to renovate Chapel House into a new mental health resource for the city and support pupils who are too ill to attend school. This provision has the capacity to work with over one hundred pupils who are out of education due to their health needs.
Before this he has liaised with a variety of stakeholders including mainstream schools, the educational psychology service, parents and local authority officers to introduce nurture provision for pupils who were at risk of permanent exclusion due to attachment and trauma issues.
Mel Kilner
Head of School for Hospital Education
Mel is Head of School at Becton; Becton, Chapel House and Sheffield Children's Hospital. The Becton site is based within the Becton Centre for Children and Young People, a residential Tier 4 CAMHs unit. The pupils here have complex and chronic mental health issues and are based in one of the four lodges. Amber Lodge is an assessment unit for KS1 and 2 pupils to diagnose their mental health difficulty. Ruby Lodge is also an assessment unit for pupils of all ages, who also have additional SEND needs. Emerald Lodge and Sapphire Lodge are general mental health wards and support pupils in recovering from their complex and chronic conditions in Key Stages 1-5. At Sheffield Children's Hospital, teaching is offered to all school age children from age 5 - 16 who are in hospital for more than three days. The medical needs here vary greatly, from pupils who have suffered an acquired brain injury, or have regular admissions due to cystic Fibrosis to those who are receiving treatment for Cancer. Due to the pandemic all teaching on this site is carried out 1:1. Chapel House is a specialised provision, commissioned under Service Level Agreement by Sheffield City Council, to support children and families with medical needs who are judged too unwell by medical professionals to attend their named school or other provision. Teaching is offered to all school age children from 5 to 16 and they are taught in the most appropriate way whether that be 1:1 in their own home or within a group at Chapel House.
Mel is responsible for the Quality of Education at Becton. The intent of the curriculum varies across the different sites within the school but follows the same principal at its core; to support Young People to prepare for the successful transition to the next stage of their life. Every Young Person is recognised as a unique individual. We celebrate and welcome differences within our school community.
Mel has developed and implemented the Becton Non-Academic Progress and Wellbeing tool which we use across the different sites of Becton to monitor our pupil's progress. The tracker has helped us to identify any strengths and weaknesses in our cohort and to implement any appropriate interventions to address need.
Before this, Mel has 18 years' experience working in mainstream secondary schools.
Mel has experience as an Assistant Principal responsible for Behaviour and SEND. Mel has also undertaken the role of Assistant SENCO and Head of Year.
Mel has a Post-Graduate Certificate in Autistic Spectrum Disorder.
Karon Ransom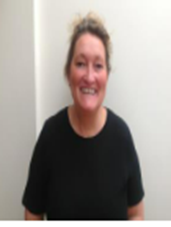 Assistant Head responsible for Personal Development
Karon has worked in almost every role in education. Karon started as a Teaching Assistant at Becton in 1996 then completed her training as a Higher-Level Teaching Assistant. Karon has also worked as a Leaning Mentor. Karon then undertook her teacher training and has developed a specialism in PSHE and Resilience. Karon is a qualified SENCO and worked across our sites as SENCO before her appointment as Assistant Headteacher.
Karon has been an integral part of Becton throughout its growth from the early days of the provision at Oakwood and Sheffield Children's Hospital, to the creation of the Hospital Home and Outreach Service and the Kenwood Centre (our sister school for pupils with communication and interaction needs and anxiety. A place at Kenwood is accessed through an EHCP.) Karon has worked on all of our sites and with all of our cohorts. She has a wealth of knowledge about how best to support young people with mental health and wellbeing needs in both mainstream and specialist settings.
Throughout her career at Becton, Karon has developed a resilience course that we offer to all our young people. The course is hugely effective in helping young people recognise their strengths and build their resilience. Karon has helped roll out the course at other provisions and is a keynote speaker at Hospital Education conferences, sharing best practice.
Karon has supported schools in Sheffield with a variety of issues that they had regarding mental health and wellbeing; from supporting them to write effective behaviour support plans or Individual Health plans, to advising on how to support young people in school who have specific mental health diagnoses.
Karon's role of Assistant Head means that she has responsibility for leading our Becton site and has whole school responsibility for Personal Development.
Karon has supported hundreds of young people to transition back to their mainstream provision following an inpatient admission or following a period at our Hospital, Home and Outreach service.
Gary Smith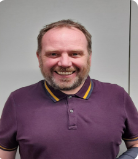 Deputy Head responsible for Behaviour & Attitudes (DSL)
Gary Smith joined Becton School in 2022 having taught in secondary schools for over 25 years.
Having studied Geography at The University of Hull and undertaking a PGCE at the University of Sheffield, Gary started his teaching career in Barnsley and quickly developed a keen interest in pastoral care.
This passion led Gary to roles including Head of Year, Assistant and Vice Principal posts where he led on a range of areas but with a primary focus on behaviour, attendance and attitudes.
Within Becton School Gary's role of Deputy Head takes him across all three of the Becton sites and he has teaching responsibilities at Chapel House. His current area of focus is behaviour and attitudes and he is the Designated Safeguarding Lead.
Gary has a Diploma in Education Management from Sheffield Hallam University
Lucy Cutts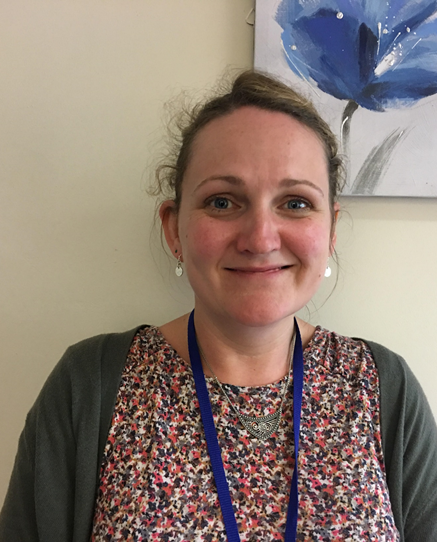 Senior Learning Mentor
Lucy began working with young people accessing Alternative Provision in 2002
She completed her Certificate in Counselling Skills at Sheffield Hallam University in 2004
Lucy began working for Hospital and Home Education as a Learning Mentor supporting School Age Pregnancies in 2006
As the service has grown and become part of Becton School, Lucy has built her mentoring experience to include working with students referred for mental health support and as such has worked with a variety of professionals, students, schools and families to support young people to overcome their barriers to learning.
In 2021 Lucy was appointed in the new role of Senior Learning Mentor at Chapel House and has developed this role within Becton School.
She now manages a team of 5 Learning Mentors and is a DDSL for the centre